Presentation folders offer great opportunity for you to increase the visibility of your business. Virtually every company can benefit from using folders - increased visibility and organization creates a stronger, more memorable customer experience.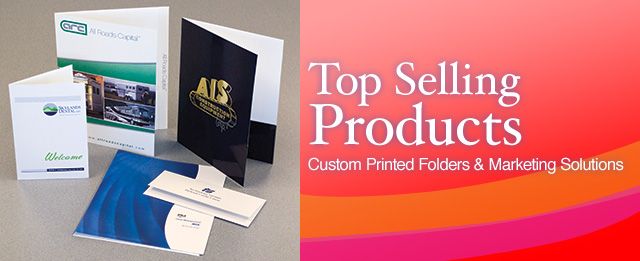 Looking for something that holds more marketing materials than the standard 9" x 12" two pocket folder? Consider Capacity Folders which have options like spines and expandable pockets.
Key and Gift Card Holders are great for hotels and resorts, as well as for retail stores. We offer numerous styles specifically designed for holding gift cards and key cards with your company's brand marketing.
We also custom print specialized industry folders like Legal Folders for mortgage and title insurance companies, as well as Tax Return Folders for CPAs and accountants. Custom printing with a metallic foil stamp on a linen paper is a popular style to enhance the look of their presentations.
When it comes to custom printed folder products, we're your source. Request a quote on any folder project today!
Please complete the form below, contact us by phone at (818) 846-0247 or e-mail customerservice@mmpburbank.com
We'll get back to you within 24 hours! Thank you.